Head to the corners of Best 10 places of Delhi with Travel Me Good
Are you a globetrotter? An Indian too (it's also okay if you've flew from US/UK/Japan/Korea or anywhere else)? Then probably you are at the right place at the right time. India is a multilingual, multicultural country in the Southern Asia, we all know, and that's why you got to visit the capital first: Delhi.It feels amazing to explore the contrast between the antique smell of Old Delhi and the hi-tech, well planned New Delhi. At the primary stage, this might appear a bit confusing to choose the proper points of your interest. Here's your solution. We can help you find those ten major centers of attraction that can make your trip worth travelling with the Delhi based tourism company Travel Me Good. It's an ultimate one-stop-shop for tourists and stands up as one of the significant travel agencies of Delhi Tourism.
Being one of the most historic capitals, Delhi has many places to visit. And it's truly great that most of them are free. So you can never realize what you have missed unless you experience the places discussed below:
Red Fort


Here comes one of the most famous monuments of the world, the Red Fort – situated just opposite to the Chandni Chowk, Old Delhi. It's indeed a strong reminder of Mughal emperors who ruled the ancient India, and you can't afford to miss a one-hour sound and light show held every evening to get yourself back to the primordial India.

Entry cost: Foreigners – INR 250.00, Indians – INR 10.00, Free for children under 15 years.

Opening hours: 09:00 am – 06:00 pm, Monday closed.



Well, there is nothing much to worry about the traveling. No matter if you like to travel alone or with your gang, there are multiple suitable options in your hand. Let us be precise in this regard. Travel Me Good comes with Bus on rent & Car on Rent services to meet your need. You can hire a car on rent and set for a comfortable journey or, if you're out with your entire group, coach on rent will be the suitable option for you. Audi A4, Toyota Etios, Mercedes GL 350 etc. are available on rent, whereas you can also go for luxurious and super comfortable minibuses on rent that contain 25-30 passengers easily. Big coaches for rent are also available so that you can enjoy Delhi Sight seeing through Bus or Car very comfortably.
Jama Masjid


Another marvellous index that shows the supremacy of ancient India is the Jama Masjid. Situated near the Red Fort, it can hold an incredible 25,000 devotees. From the top of it, you can experience a wonderful view across the rooftops of Old Delhi. Importantly, you must be a bit careful about your dressings else you won't be allowed inside – better you cover your head, legs and shoulders.

Entry cost: It's absolutely free unless INR 300.00 is applicable to your camera.

Opening hours: Daily, except when prayers are being held from 12:15 pm to 01:45 pm. It closes just before the sunset.


Toyota Innova, Artiga, Dezire cars will take you for a refreshing sightseeing at a jaw-dropping fare. Travelmegood has high-class buses suitable for your road trip that too ranging from 12 seater minibus on rent to 52 seater huge buses, with or without AC.
Humayun's Tomb

Built in 1570, the tomb resembles the Taj Mahal to you because the architecture of this tomb was the inspiration behind the famous monument in Agra. It's located near Nizamuddin Railway Station (off Mathura Road) and this is where you can begin exploring the immense contrast between Old and New Delhi if you've already visited the first two places mentioned in the article.

Entry cost: As same as of the Red Fort.

Opening hours: Sunrise until sunset, and you should schedule the plan to view it in the golden light of the late afternoon. To be honest, the pleasant scene will make your evening.

You can off to a heritage tour in Nissan Sunny, Toyota Corolla, Renault Scala or cars like Audi Q7, BMW X5 – whichever meets your passion and requirement. Travel Me Good also looks forward to help excursion teams enjoy the trip at the fullest with various luxurious fleet options: 27, 18 seaters buses. The agency promises to make the journey truly enjoyable and safe as well.
Qutab Minar

Qutab Minar is a 120-meter-high monument built by Qutab-ud-din Aibak in 1193 immediately after the defeat of the last Hindu kingdom. This tallest brick minaret is the landmark of the great Indo-Islamic architecture and stands as another remarkable visiting spot at Mehrauli in South New Delhi. The tower has five distinct stories and one can see very sophisticated carvings and verses from the holy Quran.

Entry cost: Same as of the Red Fort.

Opening hours: Sunrise until sunset, daily.



Travel Me Good is at your service to guide you to the South Delhi tour. Avail the 52 or 45 seaters huge buses and add a layer of delight to your Delhi sightseeing. Toyota Innova or Renault LODGY can be also your rider on the go.
India Gate

The towering archway of India is situated at the center of Delhi. It is a memorial, built in the memory of the Indian soldiers who lost their lives fighting for the British Army in the World War I. Believe it or not, it is the best place in New Delhi to spend an evening of summer under the glowing India gate flooded with light. It's located on Rajpath, near Connaught Place, New Delhi.

Entry cost: Free.

Opening hours: Always open.



Again you have options in car ranging from Nissan Evalia or Renault DUSTER to Audi Q7 to explore the great India gate.
Bahai (Lotus) Temple

It is commonly referred to as the Lotus Temple as it's shaped like a lotus flower. You can visualize its real beauty at night when the white marble wonderfully lit up. According to the history, the temple belongs to the Bahai faith and it asserts the unity in religions and people. Irrespective of races, cultures etc. social bias, people from any place are welcome to worship there. The serene garden encircles the temple is an amazing place for your relaxation. It's situated near Nehru Place in New Delhi.

Entry cost: Free.

Opening hours: Daily from 09:00 am until sunset.



Travelmegood.com will be of much help with their endless options of cars, minibuses and coaches if you're looking for a complete Tour of Temple in Delhi.
Gandhi Smriti and Raj Ghat

5 Tees January Marg, Central New Delhi – you will come across the place exactly where Mahatma Gandhi, affectionately known as the Father of Nation, was assassinated on January 30, 1948. Interestingly, he had lived in this place for last 144 days before his death and the room he used stay is kept as he left it. An adjacent prayer ground where he held a mass congregation every evening is open for public now.Lots of photos, inscriptions, sculpture etc. are also on display. You shouldn't miss his memorial at Raj Ghat.

Entry cost: Free.

Opening hours: From 10:00 am to 05:00 pm. Mondays closed.



You're recommended to hire a Mahindra Scorpio 4x4 or Tata Safari for a marvelous Small Group Tour of Gandhi's Delhi.
Lodhi Gardens

It's another important and significant place you must visit which is nearby Humayun's Tomb, on Lodhi Road. It presents you a serene evacuation from city life. Come here if you're feeling tired and worn out. The vast garden was built by the British in 1963 around the tombs of 15th and 16th century rulers. Especially, Yoga practitioners, young couples are fond of this place.

Entry cost: Free.

Opening hours: Daily from sunrise until 08:00 pm but particularly busy on Sundays.



Book online with Travel Me Good to have a medication and Yoga experience at Lodhi Gardens.
Swaminarayan Akshardham (Akshardham Temple)

This massive temple complex was built by BAPS Swaminarayan Sanstha spiritual organization and opened in 2005 and relatively it's a new attraction dedicated to showcasing Indian culture. The astonishing architecture is made of pink stone and white marble, the complex also includes roundabout garden and boat ride. Allow yourself to spend at least half a day to explore it thoroughly and note that cell phones and cameras aren't permitted inside.

Entry cost: Free, though the exhibitions are paid.

Opening hours: Tuesday to Sunday, 09:30 am to 06:30 pm. Closed on Mondays.




The location is just the neighbour to Travel Me Good, Yes! It's situated in NH 24, near Noida Mor, New Delhi and you can easily fetch your favourite car.
Jantar Mantar


It's located in the modern city of New Delhi and consists of 13 architectural astronomy instruments. The instruments are fascinating for their ingenuity but can no longer be made from here because of the tall buildings around. This specific piece of architecture proclaims the supremacy and accuracy of the ancient Indian engineering and mechanism.

Entry cost: Absolutely free.

Opening hours: 09:00 am to 05:00 pm, closed on Mondays. At present under construction, so hard luck for you!
You can cover all these wonderful places in your favorite cars or bus to have a mesmerizing experience in Delhi. All the solutions are just a click away. Visit the official website www.travelmegood.com, hire the most suitable car on rent and set for your dream tour across Old and New Delhi to inhale the fragrance of the antiquity and modernity in numerous historic ambiances. The luxury fleet of vehicles are lined up to gift you a complete, attractive travel package in an affordable price. You can avail luxury cars like BMW, Audi, Mercedes-Benz etc., other cars like Toyota Innova, Renault Lodgy, Tata Indica, Maruti Suzuki Dzire and so on, or minibuses, coaches equipped with luxurious amenities, air conditioning system. as per the requirements from the fine convoy of vehicles.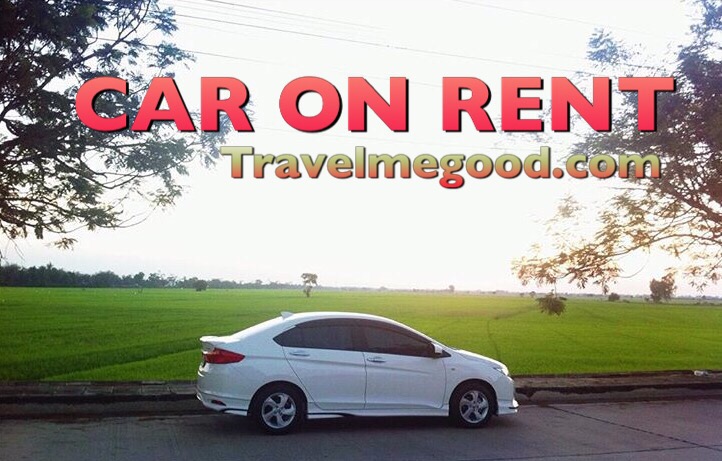 Alright, I'd like to be a bit more precise on this. Your every smart move with the agency can be even smarter if you have a cool and perfect choice. The question is how many of you are traveling. If you all 9-16 out for a long tour, a tempo traveller would be the right pickup. Not fitting into it? Then go for a satisfying minibus safari which are capable of 20, 25, 27, 30 passengers at one single ride. And finally, Travel Me Good offers you the jumbo travel package with AC luxury coaches – each one of them is spacious enough to contain a group of 35-40 tourists, no matter even if you are 45 in number , they have 45 seater Ac bus on rent service.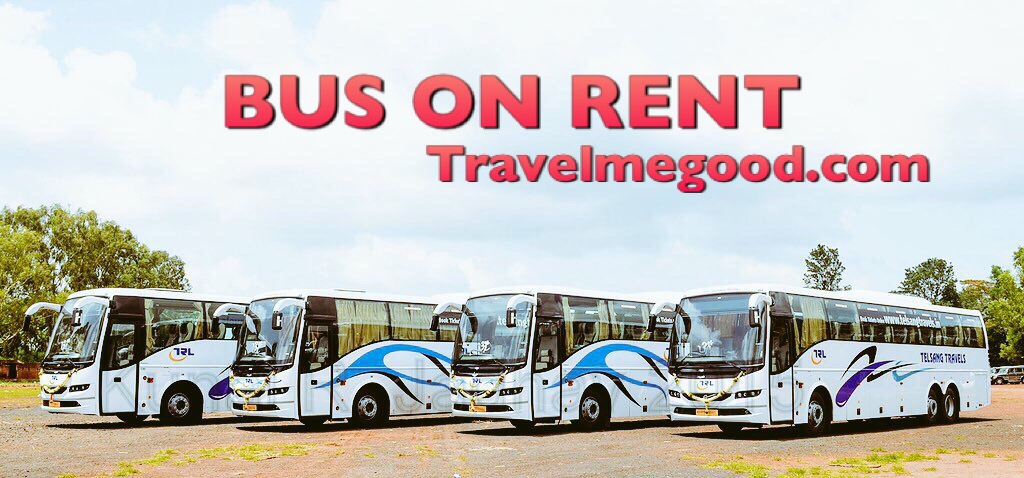 So no more hesitation. It's time to gear up for the next tour – set it all up and understand the fineness of traveling with Travel me good.
Travel comfortably, in style.