Best places to visit in Jammu & Kashmir - To the Paradise on Earth
Jammu and Kashmir (mostly termed as J&K) are known as the paradise on Earth and probably the best tourist place in the Northern India. For your information, the term was used to refer the valley lying between the Great Himalayan and Pir Panjal. Kashmir throughout the ages has another name Paradise. Cradled in the lap of majestic mountains in the Himalayas, J&K is the most beautiful place on the earth. It is bequeathed with baffling attractiveness incredible authenticity. It has attractive snow covered hills, green valley's worth to see.
Travelmegood invites you to discover and explore the crowning glory of India with their sophisticated travel vehicles ranging from deluxe coaches, ordinary buses, cars, tempo travelers, AC coaches and many more. No matter how big your party is, the tourism company is ready to provide you the best service at an amazing reasonable fare.
After seeing Delhi, here we are to help you visit the top 10 beautiful places in J&K. Remember, luxury fleets of vehicles are all the ways available from Noida, Ghaziabad, Faridabad and Delhi NCR. Let us have a splendid touring package covering up these 10 spellbinding locations in a single trip with Travelmegood.com to wander the renowned various beautiful religious places in Kashmir. You can see beautiful plantation filled with bright greenery, gigantic waterfalls, national lagoons, flowerbeds etc. The place has eye-capturing attractive landscapes that can mesmerize anyone and to ensure your travel safe and comfortable within a budget, book your suitable vehicle once you're introduced with the ten following eye-captivating spots.
Dal Lake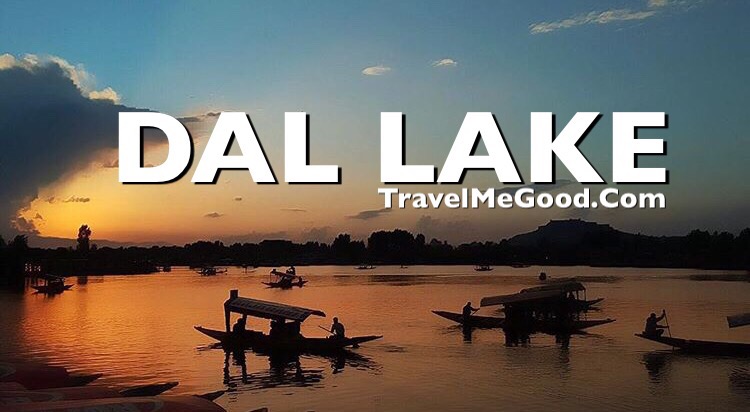 One of the largest lakes in the world, Dal Lake is situated near Tota Rani at 1,775 m above the sea level. This lake is a major tourist attraction in Srinagar and also famous for many recreational activities. Looking back to the history, the shore is beautified by the Mughal era garden, houseboats and many beautiful parks. It is also used for several commercial purposes like fishing, water plant harvesting etc. Significantly, in winter, the temperature glides down to -11 degree Celsius and freezes the entire lake. You can see enormous floating gardens on the lake which are known as "Rad".
Delhi to Dal Lake Distance: Takes 15 h 7 min to cover 843.7 km via NH1 and NH1A.
Things to do in Jammu & Kashmir. What all you can do at Dal lake.
Fishing at Dal Lake would be undoubtedly an awe-frigging thrilling experience for any visitor. It's a great pass time activity that you can employ in your leisure. So why late? Just arrive with your family, friends or beloved one and feel the most of fishing in the pristine water of Dal Lake. Truly it is some place for spending a quality time chatting and fishing with your best buddies. The spot is near Nehru Park, Dal Lake and fishing cost is a sum of INR 1600.00per head. You'll be provided all the necessary fishing equipment.
Shikara: This is the most famous tourist destination in Kashmir and it can gift you another spellbinding ambiance with an eye-captivating and beautiful scenery – we're talking about Shikara With lots of greenery, lush green mountains, valleys and lakes you can float through the heavenly peace. Come along with your beloved one and take a ride together. At present, the pricing is INR 750.00 per head for a 1-hour Shikara ride on Dal Lake.
You can also partake in the amazing activity and spend an hour with the lake in regal houseboats. They all are set with modern amenities and are decked to give an astounding environment in Dal Lake. Take enormous photographs, share the memories with friends, family to be cherished for life. The location is Plot No.-15, Nehru Park, Dal Lake and you have to pay a minimum fare of INR 500.00 per head.
Nearby Food Plazas - Famous Food
Delhi Da Dhaba – 0.7 km from Dal Lake
Stream – 1.1 km from Dal lake
Krishna Vaishno Dhaba – 1.9 km from Dal Lake
Mughal Darbar – 3.2 km from Dal Lake
Nedous Dining Room – 2.4 km from Dal Lake
Vaishno Devi Temple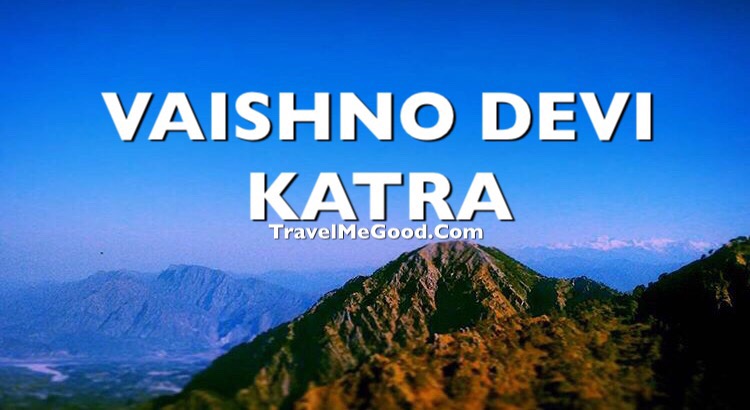 It is a very famous and heritage place especially for Hindu pilgrims on Vaishno Devi hills in Jammu and Kashmir. This temple is dedicated to Mata Rani also known as Vaishno and Shakti. Every year, around 8 million people visit the place and this is the second most visited religious places in India.
You can easily travel the distance between Katra-Sanjichatt on Helicopter if you have old persons to travel with.
Delhi to Vaishno Devi Temple Distance: Takes 9 h 50 min to cover 635.2 km via NH1 and NH1A.
Gulmarg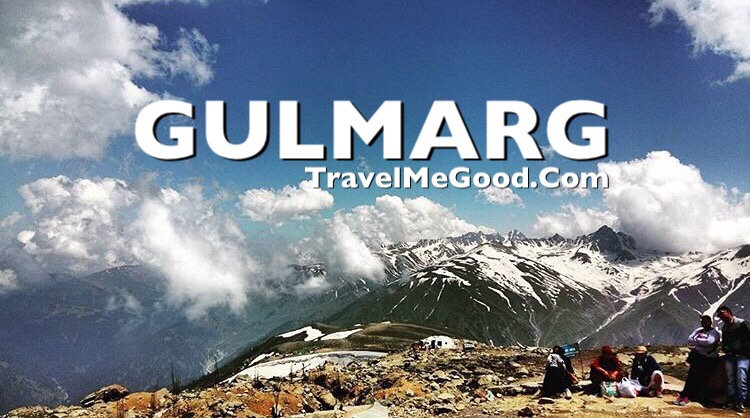 It is a heavenly town situated in Baramulla district of Jammu and Kashmir. This place is 52 km away from Srinagar and at an elevation of 2,690 m. It is one among the popular hill stations too. You'd really love this place if you're fond of skiing. Gulmarg has a glorious history of serving legendary kings like Jahangir and Yousuf Shah as resort who were frequent visitors of this place. Originally called as "Gauri Marg" was changed later by king Yusuf Shah. The present name refers to the "places of roses".
Delhi to Gulmarg Distance: Takes 16 h 16 min to cover 885.4 km via NH1
What to do at Gulmarg?
Cable car trip is the most popular activity in Gulmarg by almost everyone. In Gondola, Gulmarg it is located and probably the main center of attraction is here. At an elevation of around 24,000 ft. the Cable ride is divided in two parts. The first one is form Gulmarg to Kongdoor and the second one is from Kongdoor to Apharwat. It's a must in the chill and foggy atmosphere if you happen to visit Kashmir.
Situated at the height of around 2,650 m it is the highest Golf club in the world, it is surrounded by towering conifers and different species of flowers, Gulmarg Golf Club. Being a golf player you just can't afford to miss this opportunity to have the white ball lost in the sky with your master shot.
For an adventurous trip you have to come down till this point: Baramula district and enjoy the breathtaking experience of skiing and skateboarding. The best timing for skiing is from December till early April. It'll certainly give you an adrenalin rush that you have never ever felt before. So you ought to try it.
Famous Eateries
Hotel Highlands Park
Bakshi
Alpine Lounge
Raja Dhaba
Red Chili Fast Food
Srinagar
This is the capital of Jammu during the summer session. It is located on the banks of river Jhelum and positioned in the very heart of Kashmir valley. Remarkable tourist spots in Srinagar are Shalimar Bagh, Nishat Bagh, Chasm-e-Shahi, as well as Pari Mahal. You can see many beautiful lakes and houseboats in this city. Another two important things are the traditional handicrafts and the dry fruits as well.
Indira Gandhi Memorial Tulip Garden is recently opened for the public and it is called by the name model floriculture center and this is the largest garden in the whole Asia, situated in Siraj Bagh, Srinagar. Click on Travelmegood.com and visualize the Kashmiri Venice.
Delhi to Srinagar Distance: Takes 15 h 2 min to cover 837.4 km via NH1.
Additional Sightseeing in Gulmarg
Doodhpathri is an enthralling hill station in Kashmir which is also popular as the Valley of Milk. Explore the ultimate glory of this place with the roaring water and the breeze that passes through the pine trees. The experience of viewing grazing of cattle with the shepherds from different angles will definitely bring you the setting of the famous Bollywood film called "Bajrangi Bhaijaan". Presently the pricing is INR 1000.00 per head. Indulge in the beautiful grassland.
Near Shopian, it is another adventurous place called Aharbal waterfall. By 8:00 am to 9:00 am in the morning you'll get direct pickup from any reputed hotels in Srinagar and you can spend a quality time with your friends or family and observe the awful falls from a closer distance.INR 1200.00 is worth spending to get a refreshing morning near Aharbal waterfall.
Try Here Today! - Famous Food of Srinagar
Ahdoos– Cuisines: Vegetarian, Halal
Shamyana Restaurants–Cuisines: Chinese
Nathu Sweets–Cuisines: Sweetmeat, Fast food
Lacima Café & Pizzeria–Cuisine: Pizza
Jee Enn Bakery–Cuisine: Cake, Pastry
Bahu Fort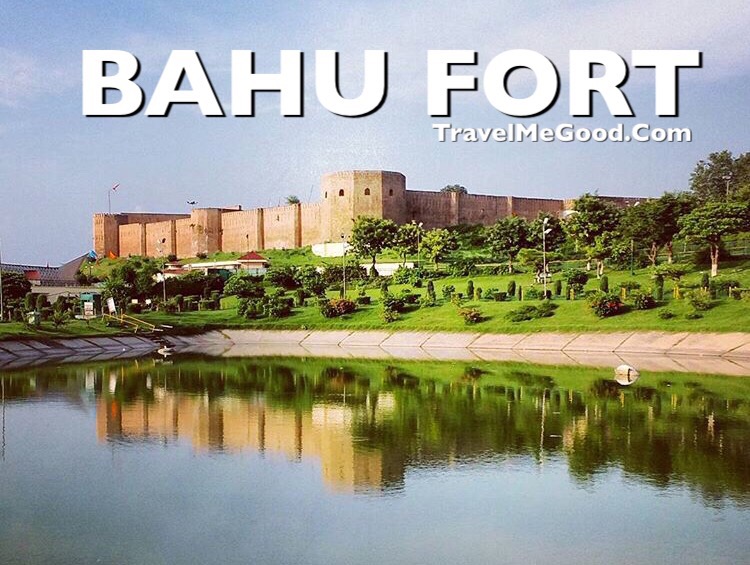 Located near Jammu, the fort was constructed by Raja Bahulochan around 3,300 years ago. Inside the fort, the temple of Hindu Goddess Kali is a notable place to visit. It is basically on a high plateau and the Government of India has recently made a beautiful park surrounding the fort known as "Bhave-ki-Bahu" where used to be a deep forest earlier.
The image of the Goddess Mahakali inside the fort was brought from Ayodhya. There are eight octagonal towers in the fort which are connected to the walls.
For your information, the Kali temple inside the fort is small and it can contain a very few people inside.
Delhi to Bahu Fort Distance: Takes 9 h to cover 587.9 km via NH1.
Pari Mahal
 Probably the best destination for your baby daughter, Pari Mahal is situated at the top of Zabarwan Mountains. It is a remarkable example of elegant Islamic architecture. It has seven terraces and Prince Dara Shikoh built it around mid-17thcentury over the ruins of Buddhist monetary. It was almost in decay until renovated by a Government approach. Truly a wonderfully place Pari Mahal will attract you again and again to come back.
Delhi to Pari Mahal Distance: Takes 15 h 10 min to cover 842.5 km via NH1 and NH1A.
Nishat Bagh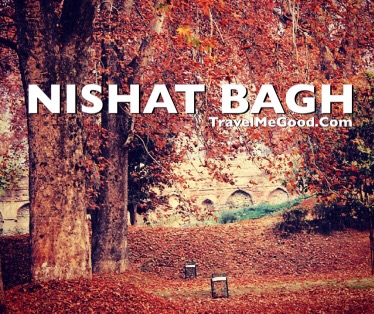 It is situated on Dal Lake's eastern side and the best among all the Mughal gardens in Kashmir. After Shalimar Bagh, it is the second biggest garden in Kashmir. The name denotes "Garden of Delight". It was constructed by Asif Khan in the year of 1633.
It is a must because of its loving and natural ambiance.
Delhi to Nishat Bagh Distance: Takes 15 h 7 min to cover 843.8 km via NH1 and NH1A.
You are suggested to visit these 5 places near Nishat Bagh
Floating Vegetable Market
Sulaiman Shopping Complex near Durga Nagar
Mughal Garden
Badshah Tomb
Khanqah Shah-i-Hamadan
Shankaracharya Temple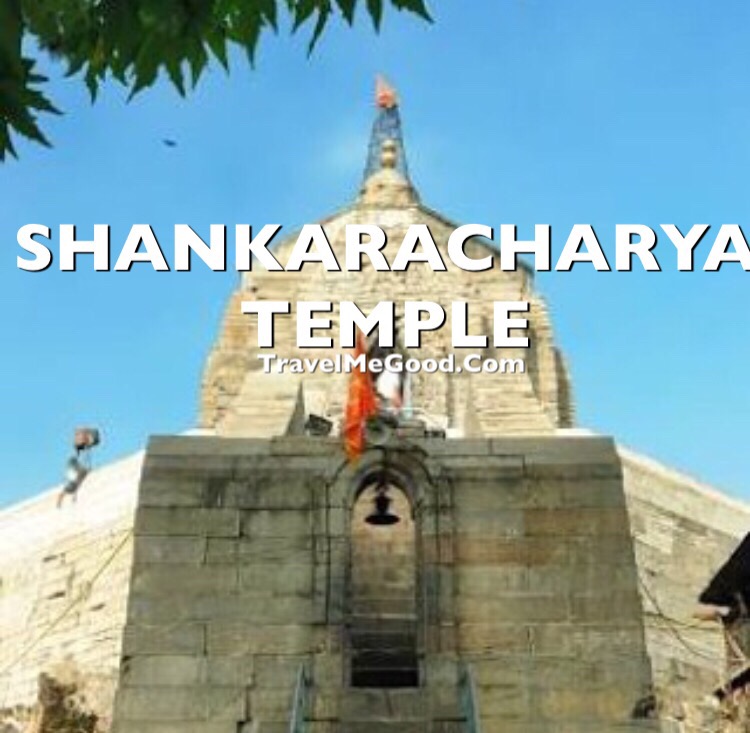 It is one of the historically enriched places in Northern India. Located at the height of 1,100 ft. on the hill called Takht-i-Sulaiman, the temple, after being reconditioned, was covered with a modern ceiling. No doubt it is a mandatory stop for religious tourists and the temple is also renowned for its architectural importance. You can't come across that the temple has a great number of followers and tourists all over the world unless you visit. In addition to these all, you can experience a splendid view of valleys and the eye-captivating views of Pir Panjal ranges.
Delhi to Shankaracharya Temple Distance: Takes 15 h 17 min to cover 840.7 km via NH1 and NH1A.
Mubarak Mandi Palace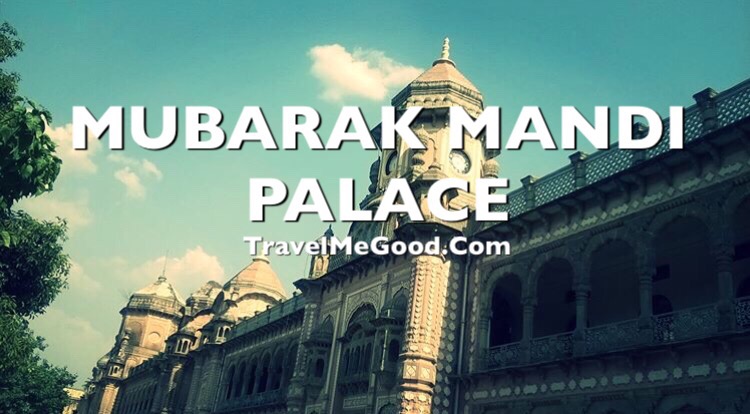 It was a residential area for the Maharaja of Jammu who belonged to the Dogra Dynasty. You can smell the antique fragrance of old Jammu city if out for a sightseeing. The Twai River flows in front of the palace and all the more, you can see three architectural styles include Mughal, Rajasthani and Gothic style.
"Sheesh Mahal" is a beautiful end of this royal mansion which is made of glass. The small place for paintings inside the palace is known for Dogra House and all the paintings come from Jammu, Kangra and Basholi School of Arts.
Delhi to Mubarak Mandi Distance: Takes 9 h 3 min to cover 590.1 km via NH1 and NH1A.
Nagin Lake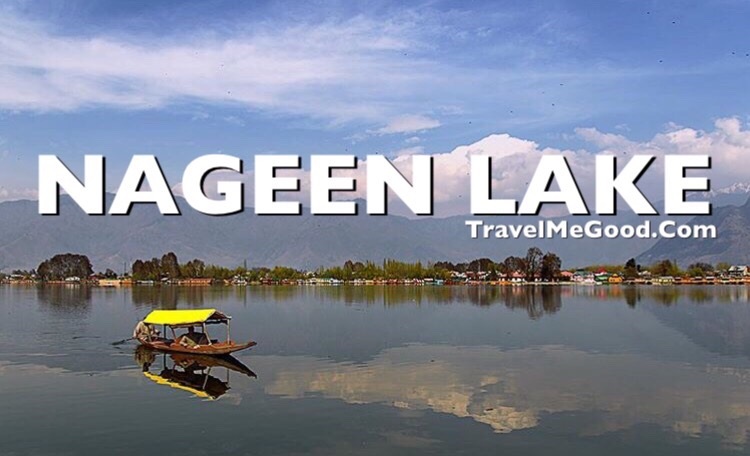 It is a beautiful scenario of a deep blue water body. It got its name from the trees surround it. It is basically a part of Dal Lake also considered as the jewel in the ring. Like Dal, there are plenty of houseboats in Nagin Lake as well. Like Lodhi Gardens, Delhi you can discover yourself in the middle of a serene and tranquil ambiance. The water in the lake is as clear as crystal which is worth mentioning in this pollution-prone world today.
Delhi to Nagin Lake Distance: Takes 15 h 1 min to cover 839.5 km via NH1 and NH1A.
Find your Escape Route with Travel ME Good - Hire Car, Bus on Rent.
Travelmegood offers a spectacular range of cars and coaches to let you have a passionate, stylish, ultra-modern and comfortable travel. You can hire tempo traveler, minibus, car, AC coach, ordinary bus etc. from the high profile convoy lined up at your service. No matter how many of you are off to the journey, multiple options lie in your hand. In Delhi NCR, you can opt your boarding station from any of these four: Noida, Ghaziabad, Faridabad and Gurgaon, as per your convenience. It takes nearly 16 h to reach J&K by road (NH1 and NH1A) and all those above mentioned spots can be covered within the same touring package.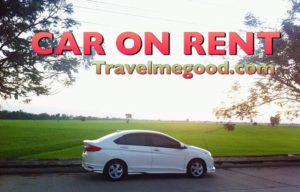 The picture would be even clearer if you have the idea of your suitable fleet:
Let us begin in an ascending order. Tempo Traveler is the option if 16 of you are planning for the trip. It is enough capable of 9 – 16 people with their luggage at ease. This is the optimized recommendation from our specialists. Next, from giant automobile brands, there are luxurious classic cars available at Travelmegood. Among luxury brands you can avail Audi A4, Toyota Etios, Maruti Swift Dzire, Toyota Innova, Mahindra Scorpio 4X4 etc. in a considerably moderate budget.
Minibuses are also available for a larger group especially from offices, schools, colleges etc. The company has respectively 20 seater mini Bus on rent, 25 seater Mini Coach on hire, 27 seater Mini Bus on rent  and 30 seater minibus for hire right now.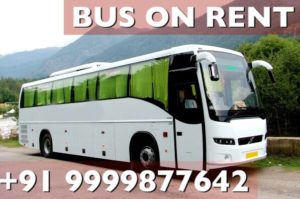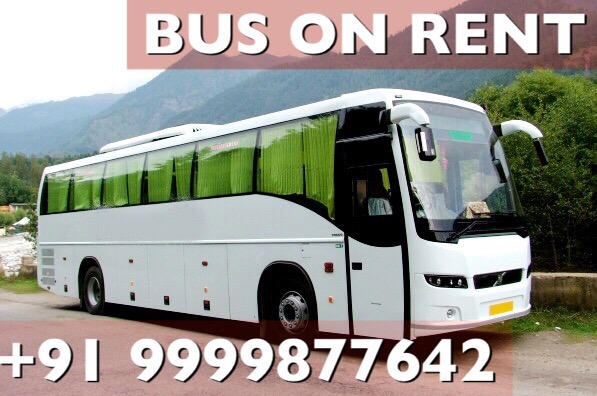 For a huge tourist party, Travelmegood is glad to become your exclusive journey partner with their mesmerizing and well equipped non-AC or AC coaches which are presently available in 35 seater Bus on Hire, 40 seater Bus on Rent, 45 Seater Bus on Rent and 52 seater bus on hire respectively.
We all are bound and stuck within a few social and mechanical rules and there comes a time when everything becomes unbearable and you start thinking of trotting your favourite place. From the chest of Delhi NCR, Travelmegood helps you choose the correct gateway to your desired place at a significant pocket-friendly budget.
It's time to think over and over again. Visit the official website or place a call to +91 9999 877 642, +91 93 1212 9085 to get special discount on booking of buses on rent.
Then what are you thinking of? Sit back to relax in your desired coach, on the way to Kashmir.
Travel comfortably, in style.