It is said that a pilgrim is a wanderer with a purpose. Taking forward that thought, I would like to introduce you to an endeavour – a pilgrimage that is more than a pilgrimage, something that makes you more than a wanderer, and in all the senses, helps you accomplish all the purposes you would set out with. Haridwar, the holiest place of Hindus, the origin of the mighty river Ganga and a fine place that leads you to attain peace despite all the chaos that it holds within itself, is not far from Delhi, and when you add to it the mesmerizing hills of Rishikesh and the godly charm of Shivpuri, the journey becomes all the more beautiful, with myriad things to do, many experiences to collect and when you finally go home, you go with a heart full of sanctity. Here is the why, what and how of this trio.
Haridwar " The doorstep of God" :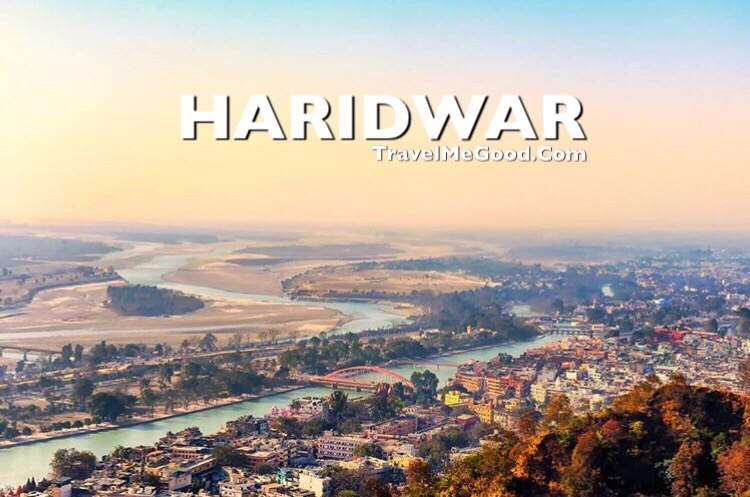 About Haridwar: In the religious hierarchy of India, Haridwar holds the most important position. People come here to bathe in the Ganga and rinse themselves clean of all their sins. So what is it that makes Haridwar a better place for those who want to seek something beyond God? Every evening in Haridwar, the Ganga comes alive with flickering lights and lamps that people offer to the river. Devotees of all the Indian deities come here to offer their prayers and listening to the hum that it creates is one experience of life.
Distance from Delhi: 209 kilometres.
Best time to Visit Haridwar: Haridwar can be visited all year round. However the most suitable time to visit the place is February, March to June and between August to October.
Things to do in Haridwar?: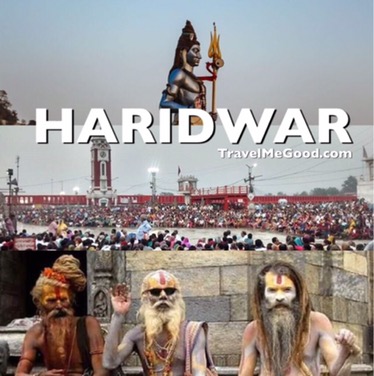 Temple-hopping will give you a great joy regardless of whether or not, you are a devotee. However, you can take dips in the holy rivers for fun and feel fresher than ever. The place also offers you some really wonderful ashrams for meditating and practising yoga. Further, Haridwar is also known for its trekking and bird watching trails.
Places You Shouldn't Miss in Haridwar: 
Har Ki Pauri Ghat
Neel Parvat.
Shanti Kunj Ashram.
Rajaji National Park.
Moti Bazar
Kankhal
Famous Eateries, Dhabas and Food in Haridwar:
Bhagwati's Chhole Bhature
Mohan Puriwale
Sindh Dugdh Bhandar
Chotiwala Restaurant
Aahar Restaurant
Bestee Restaurant
Motel Rahi's Restaurant
Brij Mathura Walla
Mohan's Fast Food.
How to Reach Haridwar from Delhi: No airport
Nearest Airport: Jolly Grant airport.
Railways: Take the Dehradhun Express which would then bring you to the Haridwar junction.
If You Take the Road:
Travel me good have some very good travelling options for you in the form of traveller on rent and mini-buses on hire. These vehicles are equipped with the most comfortable seats and air conditioners as well.
you can hire a Bus according to your need. if you are large in numbers than you can Hire a bus of 35, 40, 45 Seat. if you are in a smaller group than you can hire a Tempo Traveller on rent which can be can be 12 seater, 16 seater… for more than that you can hire a Mini bus which can be 20 seater mini bus on hire, 27 seater mini bus on hire. 
otherwise for a group of 3 to 6 people you can hire a car on rent.
Rishikesh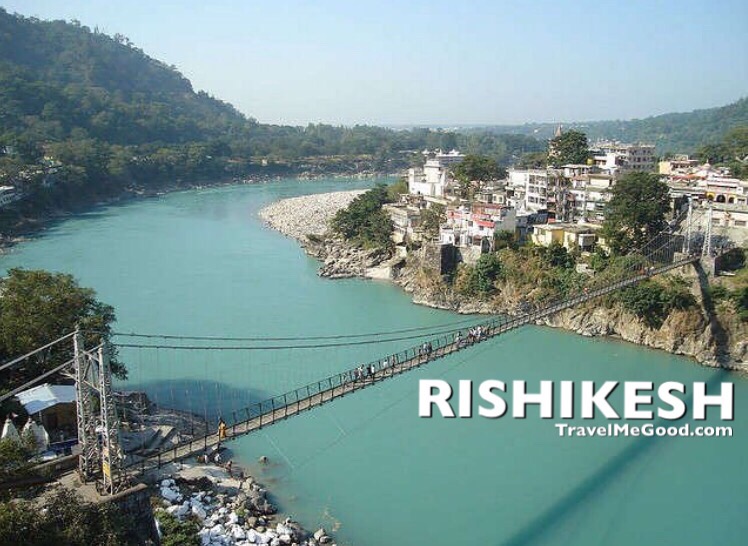 About Rishikesh: Rishikesh may come off as another holy place woven like a bead with many other places on the route of the Ganga and although it is true that the place is indeed on the banks of the holy river, it is known for something much more different, much more interesting and much more adventurous. Rishikesh is famous among adventure-seeking blokes for its white water rafting which can give you your personal, mini-experience of the Kon Tiki. Bungee jumping is also one popular activity at Rishikesh.
Distance from Delhi: 231 kilometres.
Best time to Visit Rishikesh: late September all the way until mid November. March up until May.
What Can You Do Apart from the Adventure Sports?: Rishikesh also has some really great places to meditate where you can both feel spiritual enlightenment and dig for the kicks of life. Rishikesh also has some excellent temples about it which you can see for their architectural beauty. Further if you love shopping ethnic Indian goods, the bazaars of Rishikesh will be a haven for you.
Places You Shouldn't Miss:
Sanskriti Yogpeeth.
Neelkanth Mahadev Temple.
The Triveni Ghat.
The Rishi Kund
Laxman Jhula (Luman jhula)
Ram Jhula
Famous Eateries, Dhabas and Food in Rishikesh:
Bistro Nirvana
Chotiwala Vegetarian Restaurant
Ayurpak Ayurveda Restaurant
Ganga Beach Restaurant
Ramana's Organic Cafe
Madras Cafe
Mukti's Health Food Cafe
Raasta Cafe and Bakery
The Pyramid Cafe
Oasis Restaurant
Little Buddha Cafe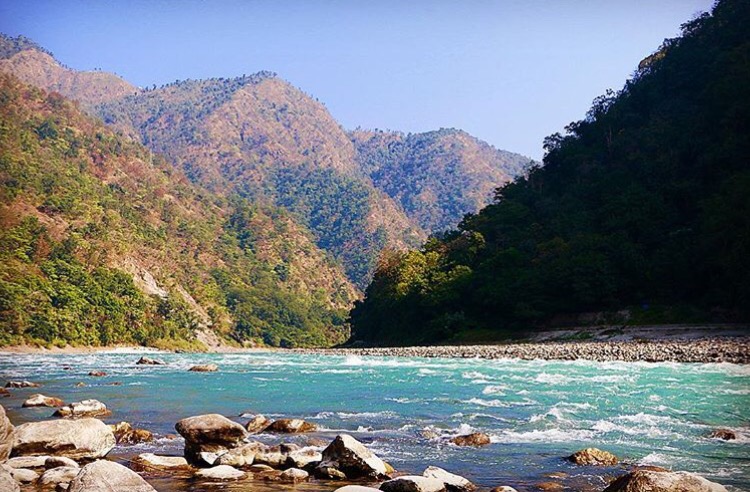 TOP Camps You Can Pick for River rafting, Camping and other adventurous games in Rishikesh:
Camp 5 Elements
Camp RapidFire
Aspen Adventure Camps
Camp AquaForest
Rendezvous Rafters Camp
Red Chilli Jungle Camp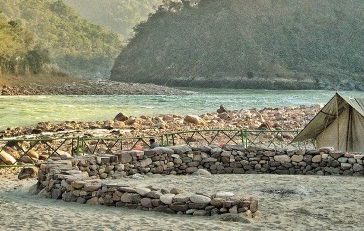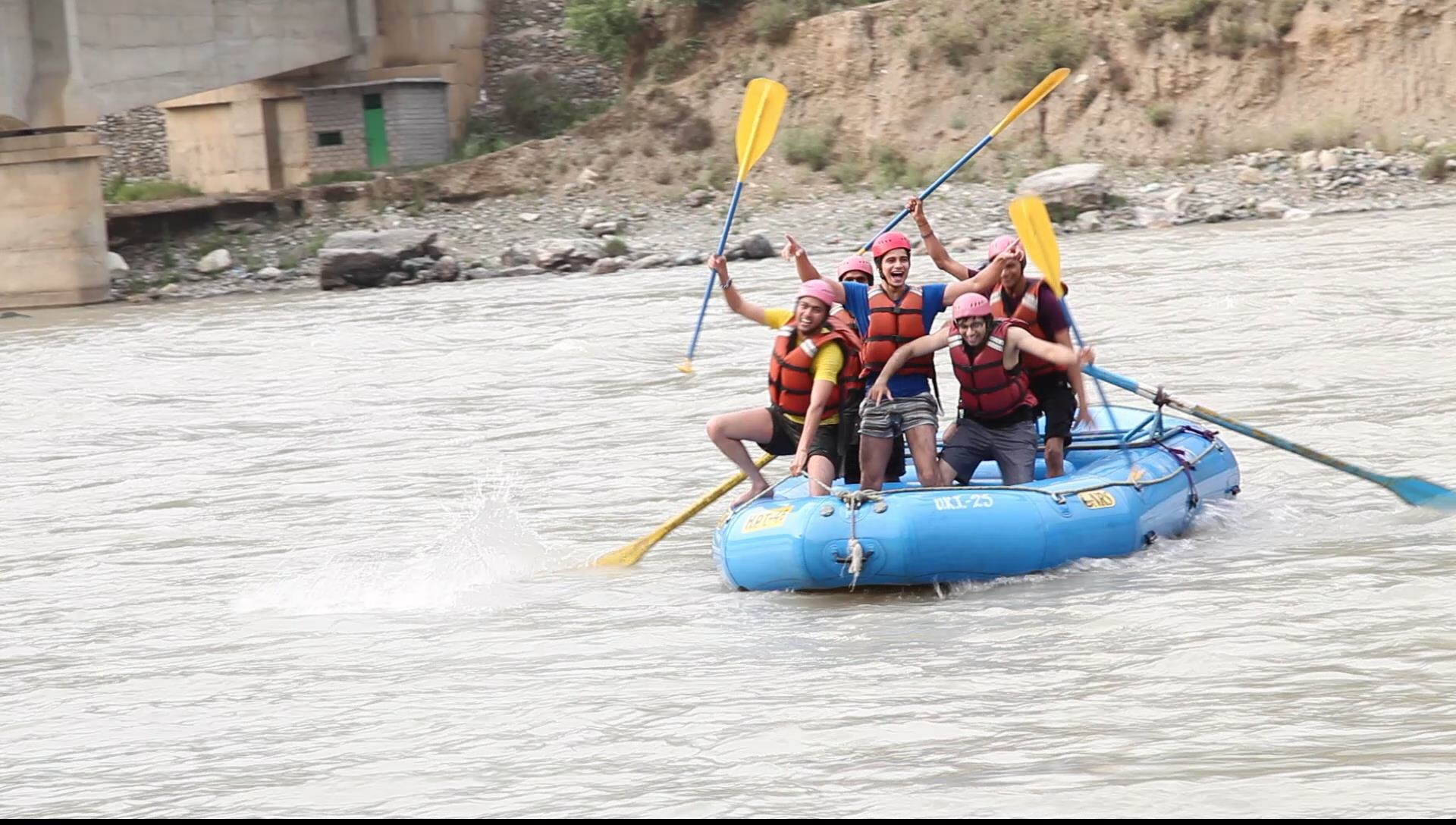 How to Reach Rishikesh from Delhi:  No Airport – No railway station
Nearest Airport: Jolly Grant Airport at Dehradhun, located about 35 kilometres away.
Rishikesh is located at a distance of about 25 kilometres from the Haridwar railway station.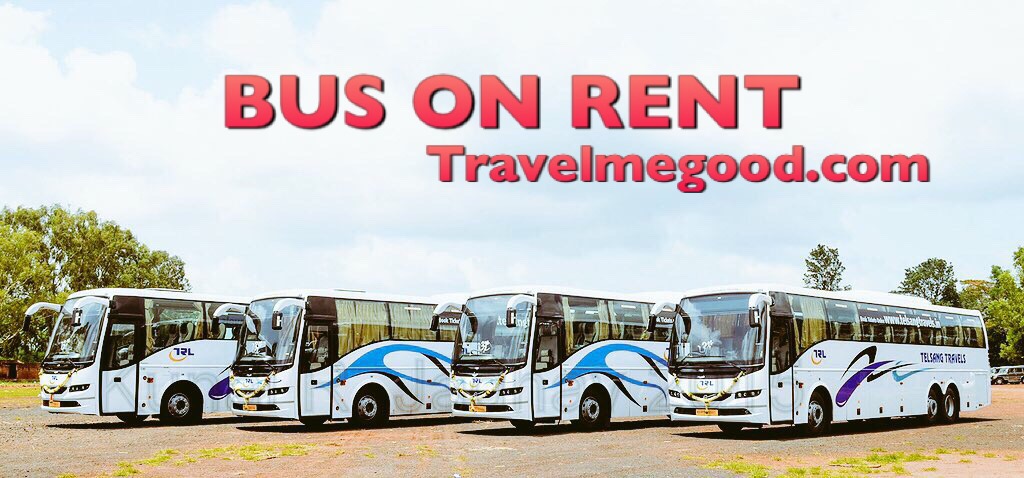 If You Take the Road: If you hit the road, you can reach Rishikesh comfortably inside four hours. For your travel requirements, Travel Me Good have some plush SUVs like Toyota Fortuner, Pajero and MUVs like Innova Car on rent that will fulfil your requirement of a sturdy car or you can Hire a Bus on Rent in Delhi, Gurgaon, Noida, Faridabad, Ghaziabad.
Shivpuri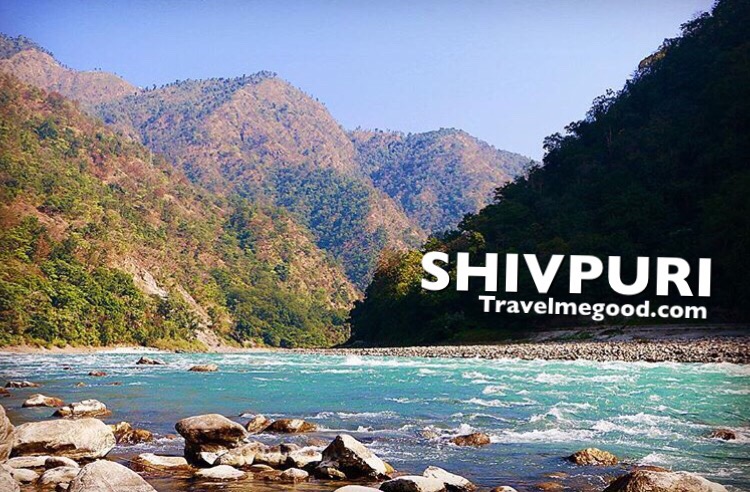 About Shivpuri: Carrying the sanctity of Haridwar and Rishikesh, you can reach the final stop of this journey in the magnificent district of Shivpuri which is well known for its riverside camping, also has something within itself for adventure lovers and trekking enthusiasts. If river rafting gets you going and if it can be your driving force, Shivpuri is just your place. And if you are a rather peace loving person with no adventure gene in you, the jungle walks are always there for you. Campfires are also one of the major attraction here because even if you have sat around many such, the one on the banks of Ganga is sure going to be a very different experience.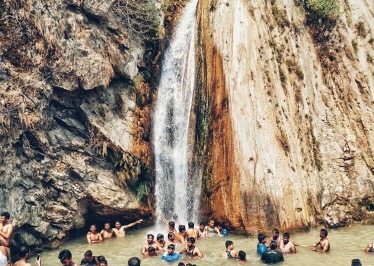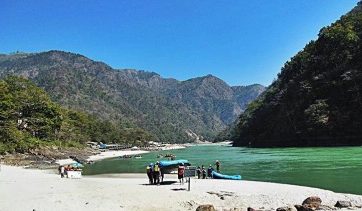 Distance from Delhi: 254 kilometres.
Best Time to Visit Shivpuri: Round the Year. Specially March to September.
How to Reach Shivpuri from Delhi: There are no direct flights from Delhi to Shivpuri
Nearest Airport : jolly grant
Nearest railway station from Shivpuri is Haridwar railway station which is  only about 45 km away.
If You Take the Road:
Travel Me Good have the most suitable Mini bus on rent for you. If you are travelling in a smaller group, we also have some good SUVs for you including Toyota Innova Car on rent, Mahindra Scorpio Car on Rent as well as the Comfortable AC buses on rent, mini bus on Rent .