Best Places to visit near New Delhi – Weekend Getaways from Delhi
When you are sitting in the heart of India, which also happens to be one of the most happening places in the country; it seldom happens that you would want to leave the city. But when you do we provide a plethora of options for your weekend getaway.
If you are the planner of the group and no plans ever get sorted without you hashing it out for everyone then we suggest that this article is for you. Instead of listing out the details of places to visit near Delhi we have created a listicle as per the type of friend circle. So pick a destination as per the friends and be the best titled as the planner as ever.
Most popular places near Delhi.
Surrounded by friends who are architectural enthusiast and love to explore the beauty of vernacular and traditional planning of forts and cities from times unknown then Jaipur and Agra are just the places you want to plan your weekend trip for.
Jaipur:

While a weekend is not enough to experience the grandeur of Rajasthans' pink city, Jaipur, you can still pick this as an option if you have a thing for palaces and forts. Maharaja Ram Singh planned and developed the whole city pink for the Prince of Wales on his visit to India. One of the oldest cities of India which is famous for being developed as per the VaastuShastra, Jaipur has a lot to offer from the architectural magnificence to typical Rajasthani food and nightlife like none other for the party people.
Delhi to Jaipur Distance: 281km (5hours approx.)
Travel me good time: October to March
Travel-Me-Good favorite:Don't miss out on the hot air balloon ride and the camel ride when in Jaipur.

Agra:

Love to be in love? We have just the place for you! Agra is known for TajMahal, the epitome of love and is must visit for your gang if Mughal architecture interests you. Apart from one of the famous wonders of the world you can also visit FatehpurSikri, a dargah that holds importance for the fact that if you have a wish and pray for the same there, the whole universe might conspire in achieving it.
Delhi to Agra Distance & Time : 237km (4hours approx.)
Travel-Me-Good time: December to February
Travel-Me-Good favorite: Look for weekend with full moon because there is nothing more beautiful than watching the symbol of love under the full moon.



Adventure filled Places near Delhi.
We all have that one set of friends who would do anything for that adrenaline rush and nothing excites them more than an adventure getaway from the city then Lansdowne and Jim Corbett will be your best bet.
Religious Tour – Peaceful getaway near Delhi
Vrindavan& Mathura:

Looking for peace and a 'Lord Krishna' way of living, we recommend Vrindavan and Mathura to you. The cities transport you back to simpler times with Krishna chants emerging from every nook and corner of the city. The beauty of the city lies in the fact that Mathura was the birthplace of Lord Krishna and has been preserved in the similar manner for you to witness after so many centuries.Delhi to Mathura-Vrindavan Distance: 180km (3 hours approx.)
Travel-Me-Good time: October to April
Travel-Me-Good favorite: If you can, then we suggest spending a holi weekend in Vrindavan to have the most vibrant and out of the league experience of the festival.



Lovers Getaway from Delhi:
Neemrana: 

We have all had that hectic week/month when you have been so busy with the boss mania that you haven been able to devote time to your special someone. Take this weekend off and drive down to the palatial experience of Neemrana forts in the lap of love and nature. Wine fuelled lunches and walk into lush green garden of the resort will bring back the love that was lost somewhere.
Delhi to Neemrana Distance: 122km (2 & half hours)
Travel-Me-Good time: Through the year
Travel-Me-Good Favorite: Keep that special night forsumptuous dinner at the restaurant overlooking the most breathtaking fort view.




Chokhi Dhani, Murthal-Sonipat: 

It is a one step destination for fun, food, and entertainment. Chokhi Dhani village brings to life, a colorful Rajasthan heritage that leaves you awestruck with all the attractions and elements of ethnic culture and tradition. The live dance and music session will surely make you and your partner shake a leg and have fun.  This place will give you a memorable evening with your loved one.
Delhi to Chokhi Dhani Murthal Distance: 73kms (1 & Half hour)

Sukhdev ka Dhabab Murthal :Murthal is everybody's favorite when it comes to one day road trip from Delhi, the mouth watering, buttery paranthas which are truly heavenly. The road side dhabas here serve some of the best food you'll have anywhere! And it's reason enough for one to take a day and visit this place for a great day.
Delhi to Sukhdev ka Dhaba Murthal Distance: 70 kms (1 & Half hour)
Less known places & Getaways From Delhi:
Kuchesar Mud Fort: 

The mud fort is a heritage hotel located in Kuchesar. Kuchesar is a village in the Bulandshahr district in Uttar Pradesh. Part of Kuchesar fort is now a hotel. So, after a long drive you can have a relaxing stay with your partner as well. After 10 p.m. the hotel ans fort is all silent as it is far away from the crowd. Imagine sitting in the balcony with your partner and all that surrounds you is silence. Sounds romantic, doesn't it?
Delhi to kuchesar Distance: 80kms (2 hour Approx.)

Morni hills: 

Morni hills are situated in the village Morni and are a big tourist attraction for people living in Haryana. It is well known for its Himalayan views, lakes and flora. The whole place can be a complete stress buster from both of your busy schedules and you can completely enjoy each other's company.
The hills are covered with pine trees and are well known for trekking locations.
Delhi to Morni Hills distance: around 271kms (3 & half hour Approx.)

Fort Unchagaon: 

Fort Unchagaon is a heritage hotel and a popular one day trip from Delhi. Apart from the hotel experience, one can also visit the village for a rural experience and view activities such as pottery and jaggery making. If you visit this place during the summers, one can also sight the famous Gangetic dolphins while boating in the river Ganges.
Pottery and jiggery making will surely make you close to your partner and you both will have a lot of fun.
Delhi to Unchagaon Distance: 130kms (2 & half hour Approx.)

Keoladeo National Park: 

Keoladeo National Park or Bharatpur Bird Sanctuary lies between two of India's most historic cities, Agra and Jaipur.  It's the best place if you love bird watching. Sitting with your partner and watching and listening the chirping of birds. Sounds soothing to ears, doesn't it? Or just simply take a nature walk, holding his/her hand. This sanctuary is home for 366 species of birds, 379 species of floras, 50 species of fishes, 13 species of snakes, 5 species of lizards, 7 species amphibians and 7 species turtle.
Delhi to Keoladeo National Park Distance: 190kms (2 & half hour Approx.)
Decided ? Now you need to Hire a Bus, Car on Rent.

Hire Bus, Car on Rent:
When you plan about going to hill stations, destination or some other weekend Getaway, there's always need of travel which can provide the vehicle in which all fits, and that's what Travelmegood.com helps you out. We not just provides you luxury buses on rent, but also the unmatchable experience of going together and enjoying the journey. The purpose of this company to provide your ride comfortable and making it sure that you travel as per your luxury requirements.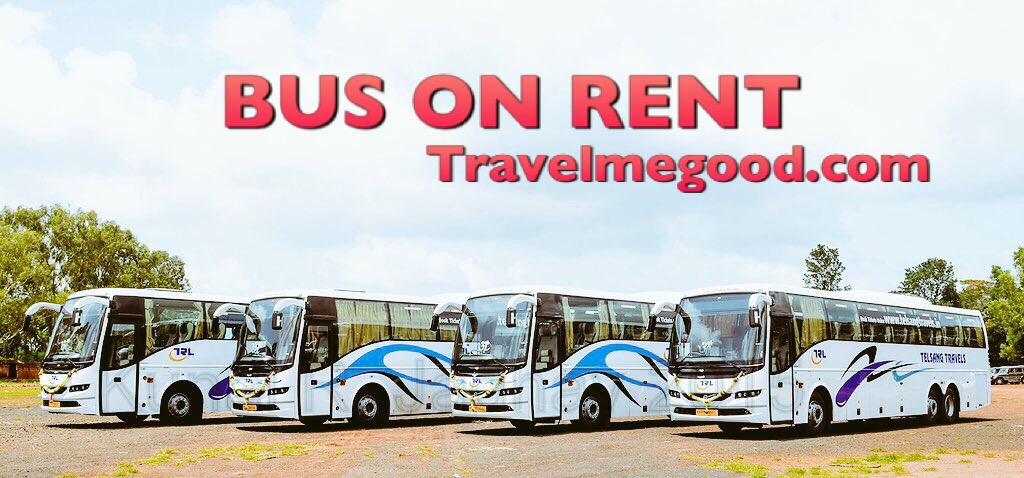 Travel me good gives you Tempo traveler on rent which is available from 9 to 18 seats, great to travel for the joint families. Mini bus on rent is also available by the agency, seats available from 18 to 27; ease the travelling for the business people, families, friends and many more. Car on rent like Audi A4, Toyata Innova, Etios and many other are available for the travelers to book it from the Travelmegood.com. We also provides bus services, in which at least 35 and maximum 49 passengers can travel.