Best 10 Places in Himachal Pradesh that you shouldn't Miss for the World.
Himachal Pradesh "the land of snow" has everything you would ever want. If you are looking for Best places to travel in India, Himachal Pradesh has the ravishing beauty of McLeod Ganj and the mesmerizing woods of Dalhousie would make you fall in love all over again. And if you are a rather serious, solo traveller looking for the kicks of life, this is the place where you will meet the hobos looking for the meaning of life. don't just visit Himachal Pradesh for its beauty, visit it for the endless possibilities of meeting interesting people, visit it because it may give you a very different experience, visit Himachal Pradesh because it is worth it.
Here is the list of Top 10 places where you must Visit in Himachal Pradesh.
Shimla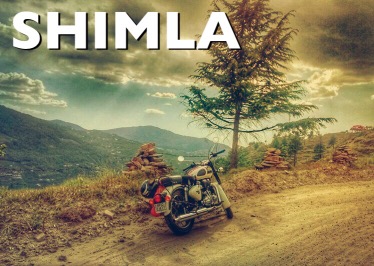 Shimla is the place from where you get the most spectacular views of the Himalayas. And if you are ever bored of looking at the white peaks, you can always look around and see the green of the land and the classic colonial infrastructure that meddles little with the nature, keeping it raw and ravishing. Shimla was the Summer Capital of British people.
Distance from Delhi: 370 kilometres.
Plan a Trip with: Family as well as friends.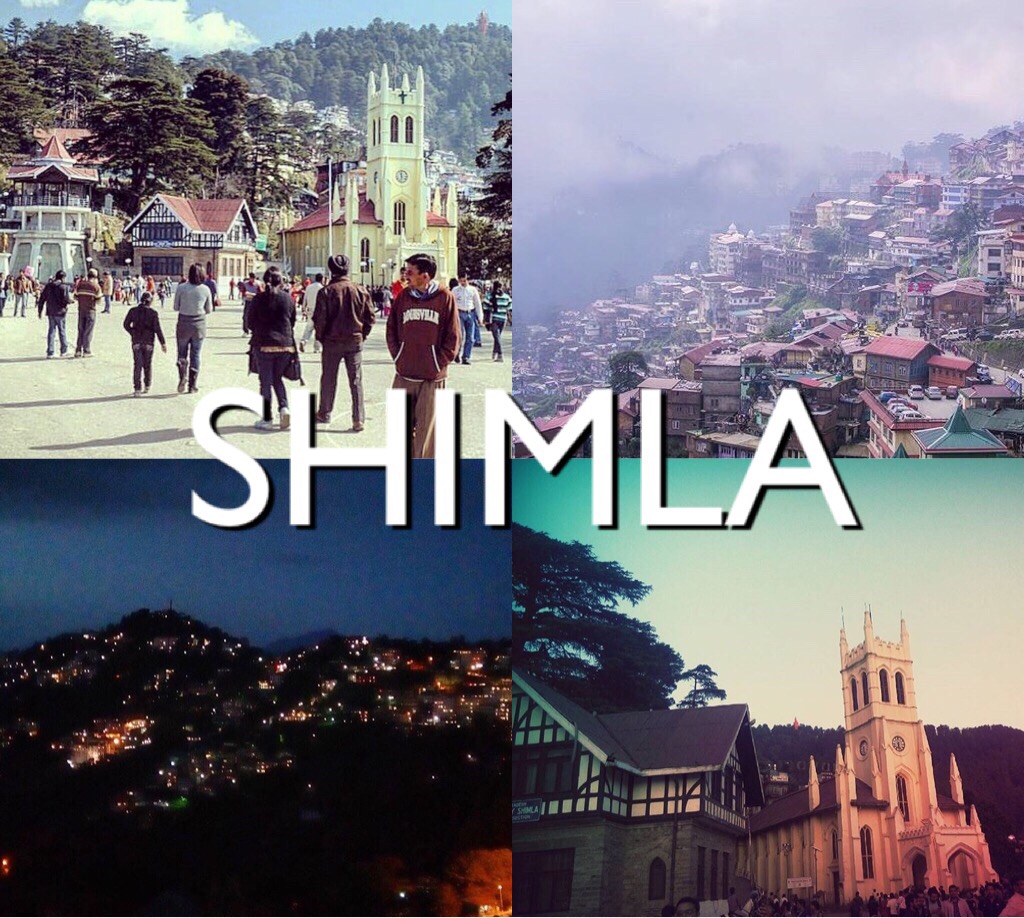 Places You Shouldn't Miss:
Jakhoo Hill.
Summer Hill.
Chadwick Falls.
The Ridge.
How to Reach: Kalka is a rail-head connected to Chandigarh and Delhi and there are regular trains to Shimla from here.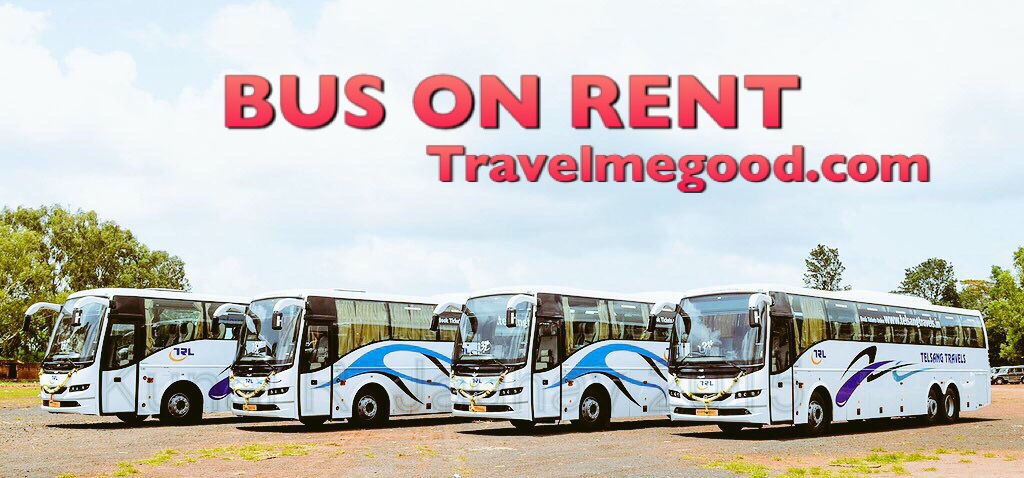 If You Take the Road: If you are going on a trip with friends and family, and want to enjoy throughout the journey, we recommend you to hire mini bus service with 12 seater, 16 seater and 27 seater variants that are equipped with air conditioning and has the most comfortable seats. If you are travelling in big group of 35-40 people, hire a 35 seater ac bus on rent, 45 Seater Ac Bus for your trip.
Dalhousie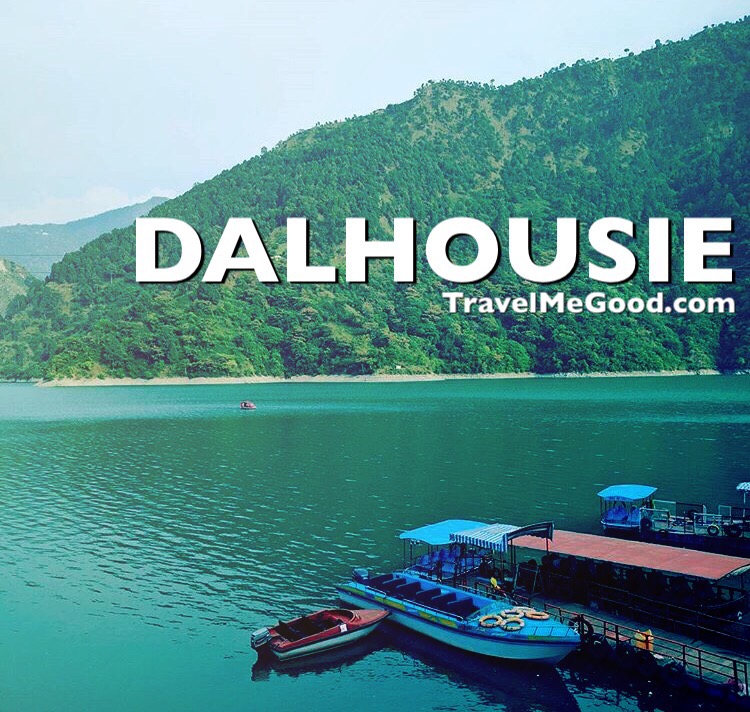 Now this is really something for you if you like steep roofs of the colonial style and architecture that reminds you of the gothic styles that you see in the European lands. Dalhousie, a place named after Lord Dalhousie is a small place comprising of five hills that are at different altitudes. But don't let the plain facts lead you to a decision about it yet because the beauty of the woods and the hills is something that may actually stun you.
Distance from Delhi: 555 kilometres
Plan a Trip with: Friends, Newlyweds and couples in general.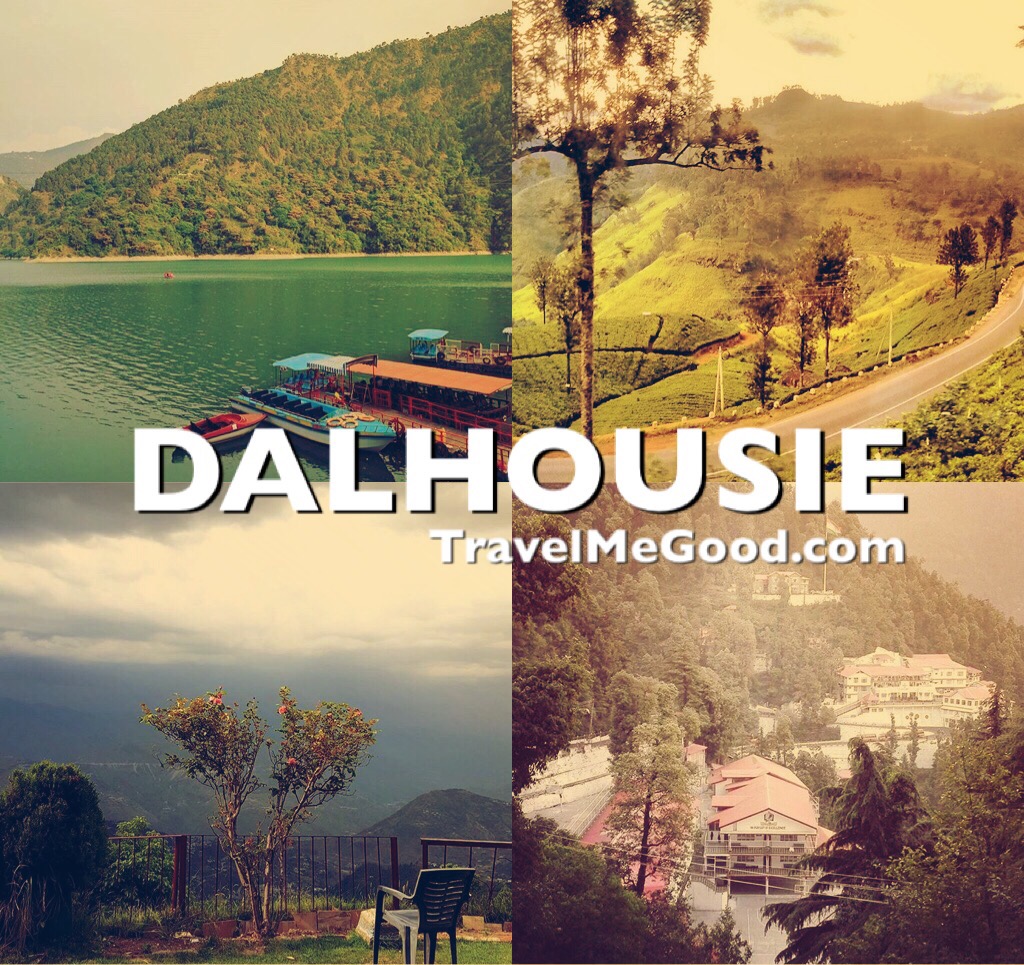 Places You Shouldn't Miss:
Garam Sadak.
Sach Pass.
Dainkund Peak.
Subash Baoli.
How to Reach: The closest airport from the actual hill-station is the Dalhousie airport which is 5 kilometres away.
Railways: Pathankot's Chakki Bank which would drop you about 21 kilometres away from Dalhousie and take taxi from there which would take you to the place in about 10 hours.
If You Take the Road: The journey is long and the roads are beautiful. Would you travel to the place with a hundred-odd people all huddled up together, or would you want to go in your private vehicle? Travel Me Good can serve you with the most suitable SUVs and Buses on rent for this journey including automobiles like Scorpio Car on Hire, Innova car on rent, hire a car Fortuner and Buses on hire in delhi.
Kasauli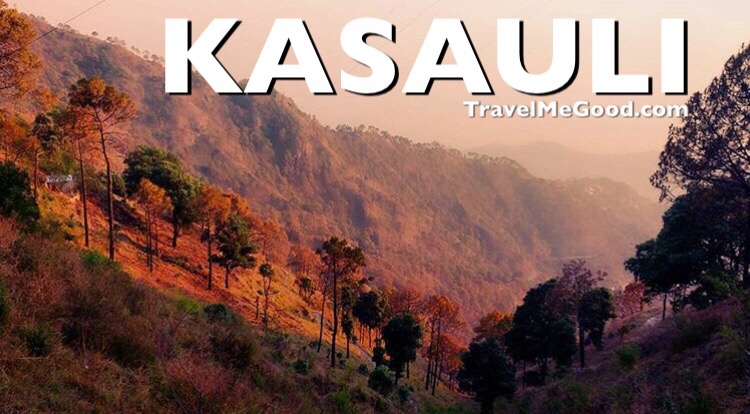 With some spectacular places like Monkey Point, Sunset Point and the Gurkha Fort, Kasauli becomes that one place which you cannot miss for the world. It is situated at an altitude of 1927 metres, so it won't be technically wrong when I say, at Kasauli, you would be on cloud nine!
Distance from Delhi: 325 kilometres.
Plan a Trip with: Your friends who have a zest for carrying backpacks, walking through the woods with and climbing some peaks.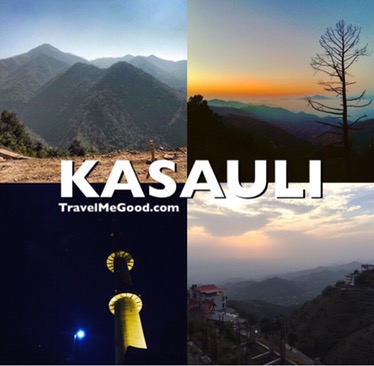 Places You Shouldn't Miss:
Monkey Point.
Sunset Point.
Patrick's Church
Light tower
How to Reach: If you take the airplane, it can take you to Kullu from where Kasauli is only a matter of 3 hours.
The railway would drop you off at Shimla, you would have to take a bus from there and a cab again which would make your journey a whooping 381 kilometres long.
If You Take the Road:  You have all the means of transport available to reach Kausali and yet, if you choose the road for the spectacular journey to the top, we have some suitable Mini Bus on rent MUVs and Buses on Hire in delhi including Innova, Scorpio as well as smaller cars like Suzuki Dzire car on rent, Honda Amaze car on rent, Etios car on hire and 27 seater Mini bus on Rent.
Kullu & Manali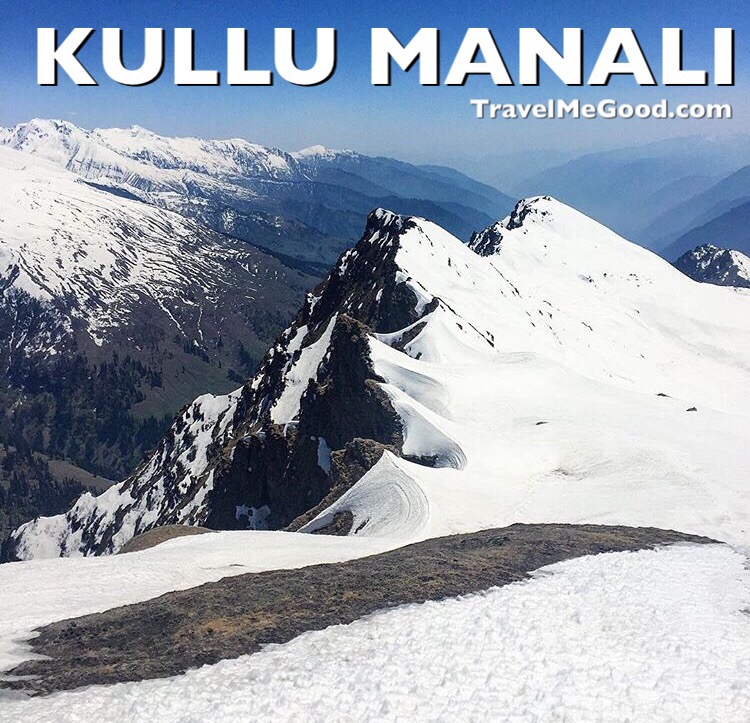 Kullu valley is indeed known as the Valley of Gods. There is something about the place that is hauntingly beautiful and once you have been at Kullu, you will always want to come back. Further moving on to Manali, It is situated at an altitude of 6726 feet, and when you stand here, knowing that you are just a couple thousand feet below the caps of the highest mountain ranges in the world makes you feel empowered and blessed and happy all at the same time. The road at the highest altitude that can be travelled in a vehicle, the Rohtang Pass is situated here. Situated on the banks of the Beas, Manali is one place that would effortlessly put you in a trance.
Distance from Delhi: 567 kilometres.
Plan a Trip with: Your spouse, your girlfriend, or just about any romantic interest of yours because the place is ultra-romantic.
Places You Shouldn't Miss:
Jogini Waterfall.
Solang Valley
River Beas.
Rahala Falls.
Rohtang Pass.
The Sultanpur Palace
How to Reach: If you take the railways, you will be dropped off 270 kilometres away, at the Chandigarh railway station. The Chandigarh airport is the farthest you can reach if you take the aeroplane and it is also a good 252 kilometres away from the hill station.
If You take the Road: Kullu is a long way to go and if you are going that far, you won't want to miss going to Manali which is at a stone's throw from this wonderful place. In such a situation, you can hire a bus on rent in delhi, Car on rent that would be suitable for this journey.
Solan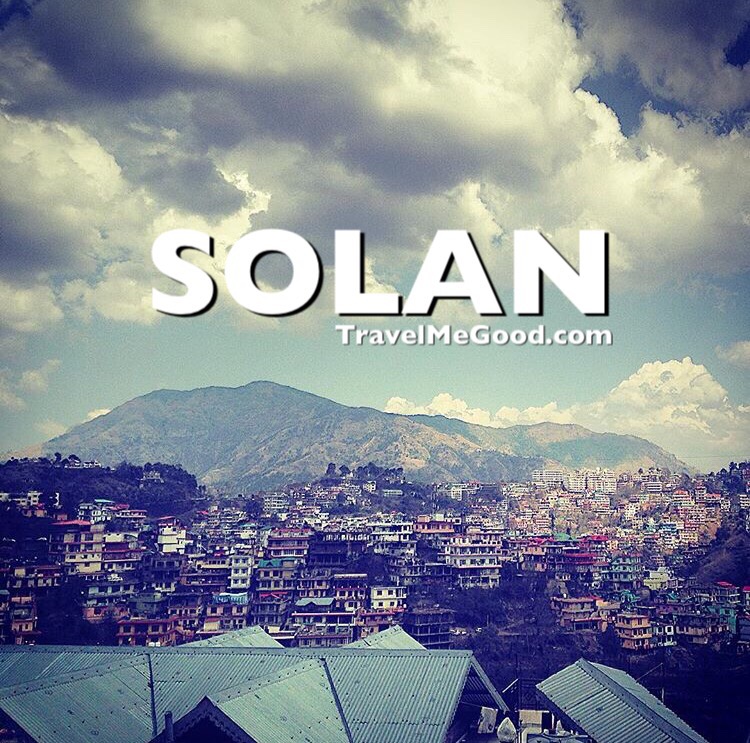 Solan is known as the mushroom city of India because of the extensive mushroom cultivation that is carried out here. And although "shrooms" aren't exactly the reason why we are recommending you to go here, walking through the farms here sure gives you great joys. Solan is one of the best places for solo travellers who want some peace of mind and seek their relationship with the mountains.
Distance from Delhi: 314 kilometres.
Plan a Trip with: college gang or a large group of friends because Solan is one of the places where the more people you have with you, the more joy you can seek.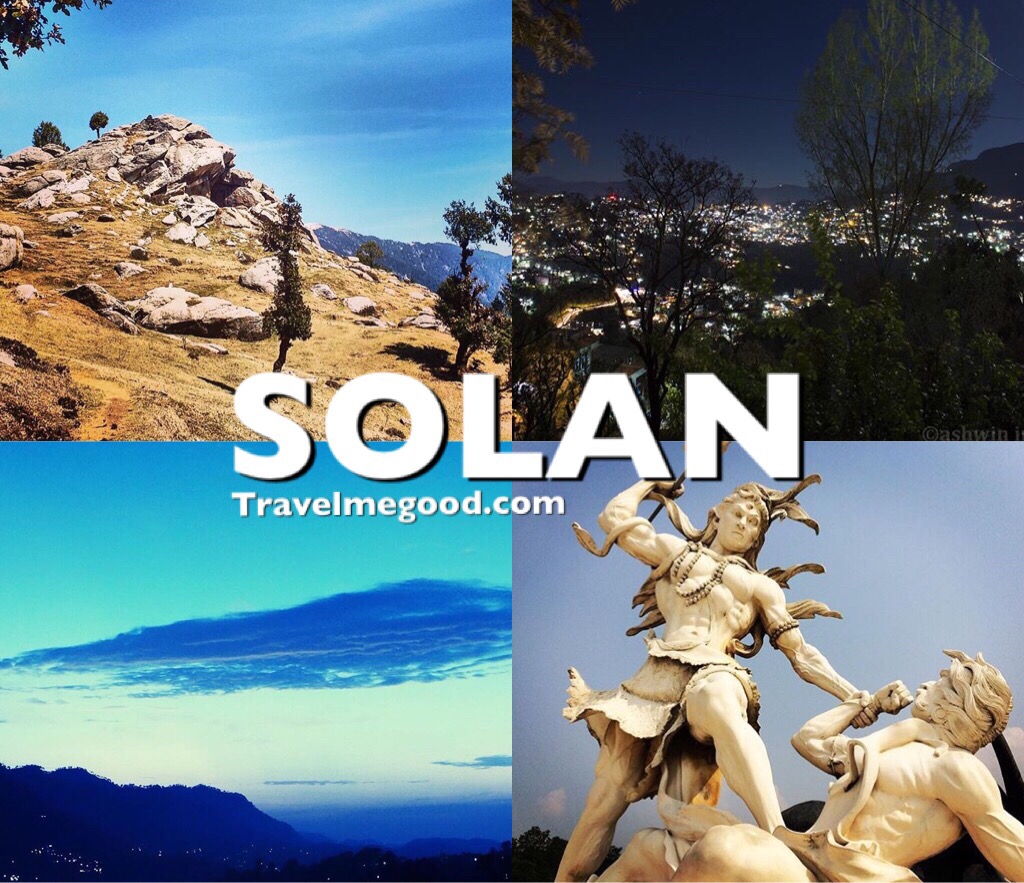 Places You Shouldn't Miss:
Arki
Nalagarh
The Kuthra fort
Majathal sanctuary
National Heritage museum
Jatoli
How to Reach: Nearest airport of Shimla is only 55 kilometres away from the place. Railways are even better connected to Solan because the UNESCO World Heritage Railway reaches here.
If you take the Road: the place is close, the journey would be quick. Why should anyone then, possibly put this joy on hold by going for a public transport vehicle? In order to make a journey of about 12 to 15 people very comfortable, we have some tempo travellers on rent, car on Rent, Mini Bus on hire in the best of conditions.
Dharamshala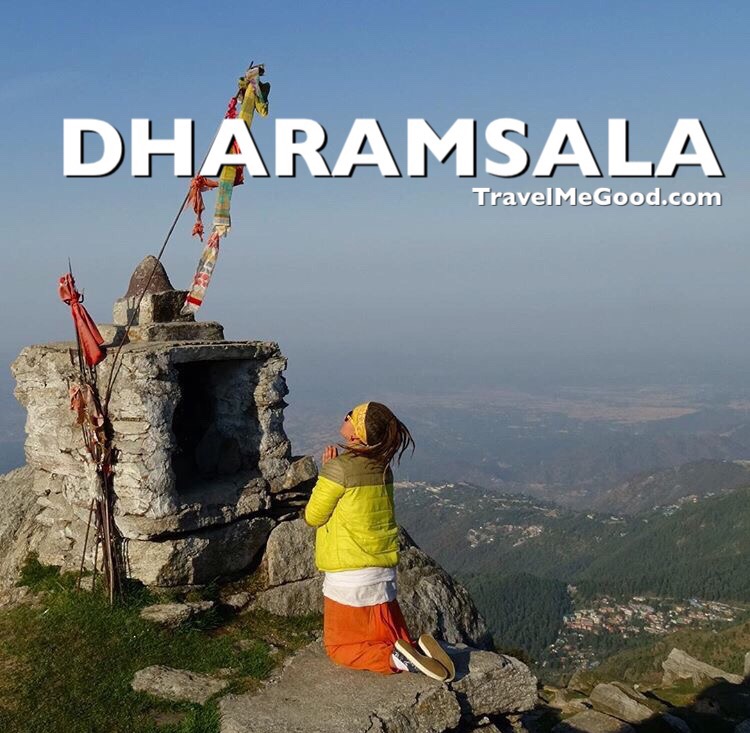 Dharamshala is indeed known as the Scotland of India, but we believe the charm of the pine trees, the Dal lake, the tea gardens and the snowy mountains as well as the waterfalls in this place would enthral you to such an extent that even if you go to Scotland sometime in the future, you'd rather say, "Ah, this is the Dharamshala of Great Britain."
Distance from Delhi: 270 kilometres.
Plan a Trip with: Friends or just the best of your friends because a trip to Dharamshala can be a very exhilarating experience only with the best people in your life.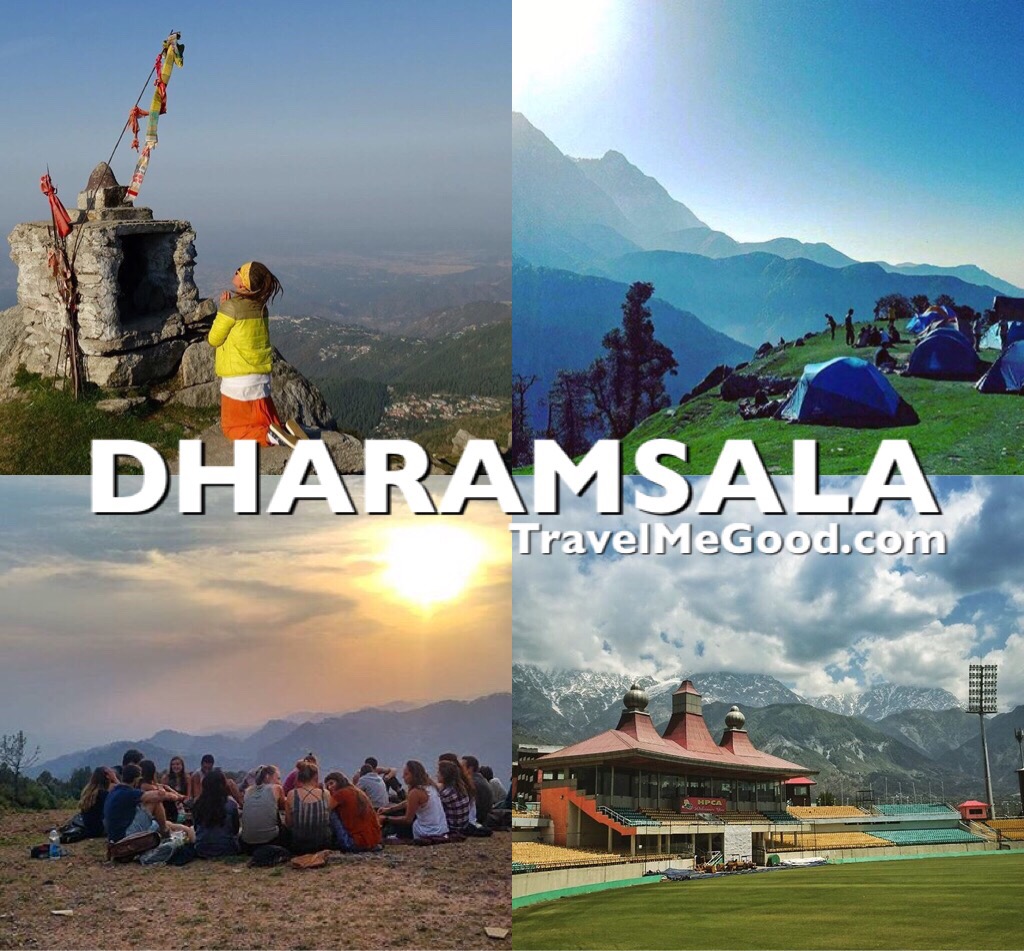 Places you shouldn't miss:
Kangra Fort.
Dal lake
Bhagsu Falls.
Number of temples and monasteries
How to Reach: The Pathankot railway station is about 85 kilometres away from Dharamshala whereas reaching the place by air is far better than that because of the Gaggal airport situated in Dharamshala itself.
If You Take the Road: Dharamshala is the perfect weekend getaway destination because it is close and it is far away at the same time. You can make the most of this journey with some services of ours that include cars on rent in delhi, Bus on Rent, Mini bus on rent , Hire a bus in delhi Ncr.
Bir Billing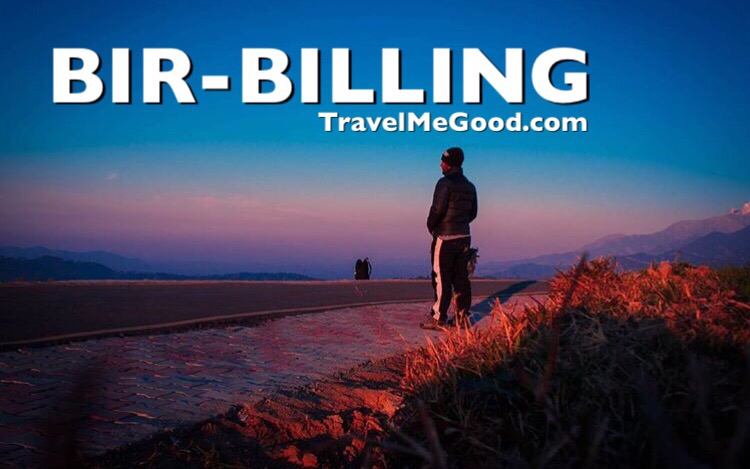 In the Western hills of Himachal Pradesh resides a very small village known as Bir. Don't let the size delude you though, because big is not always better and in fact when you come to Bir, you may find your faith restored in the fact that the best things always come in the smallest of packages. Bir Billing is very famous for its adventure sports and if you are a person who has a thing for mountains and wants to feel the adrenaline literally bursting out, Bir Billing is the exact place for you.
Distance from Delhi: About 238 kilometres.
Plan a Trip with: You can go to Bir Billing with your friends who have a thing for adventure or you can just tag along your family with you for a once in a lifetime experience of sports in the presence of the mountains.
What Else than sightseeing?: You can camp in Bir Billing and feel the wonderful night skies right above your ahead. Or you can just go on to admire the beauty of the Vaidyanath which was carved back in the 13th century. You can also see how exactly is tea made if you visit the Palampur Tea Corportation.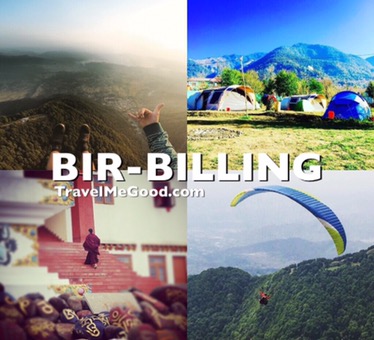 Places You Shouldn't Miss:
The Bhattu Colony located in the middle of the forest.
The neighbouring villages and the outskirts of Bir village.
Paragliding
Monastery
How to Reach: The Gaggal airport is the closest airport to Bir Billing and it can take you about half an hour to reach this hill station from there. If you take the railway, it will drop you off to Pathankot from where it may take you another four to five hours.
If You take the Road: If you decide to do this spectacular journey taking the road, Travel Me Good have some really suitable vehicles for your small family trip including comfortable cars like Honda Amaze car on rent,  Maruti Suzuki Dzire or you can hire a bus, Mini Bus on Rent, tempo traveller on rent.
Spiti Valley, Kaza and Tabo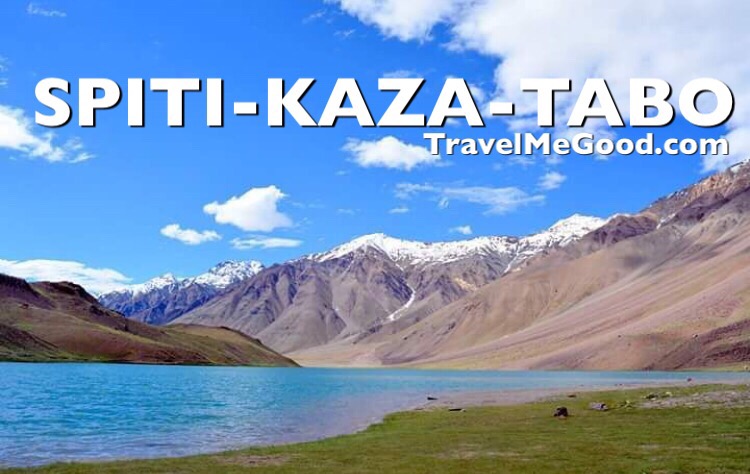 This is really a package that you cannot miss out on. Kaza and Tabo are to Spiti what Robin is to Batman. They complete each other. If you go to visit Spiti valley and don't go around seeing  Kaza and Tabo, it would mean all that travelling was for nothing. Spiti valley is the home to many Buddhist monasteries.
Distance from Delhi: If you take the route via Shimla, it may take you a journey of 791 kiolmetres whereas from Manali, the Spiti Valley is about 770 kilometres away.
Plan a Trip with: Spiti Valley is a place to go with family. Because the place has something to offer for everyone!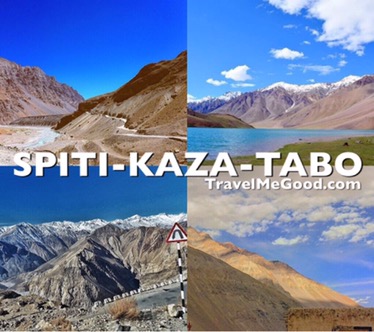 Places You Shouldn't Miss:
Millennium Monastery
Rangrik Rewa cave.
Lari Dupuk.
Key Monastery
Chandartal
How to Reach?: If you decide to take the airways, the nearest airport to Spiti Valley is at Kullu whereas the nearest railway station is the one at Kaza.
If you Take the Road: If you are planning to take the road, Travel Me Good have some cars for you like Toyota Fortuner and Mahindra Scorpio which can easily accommodate 6-7 people and take you to the destination comfortably if you are travelling in a group, you can hire a car on rent, Hire a Bus on Rent or Tempo Traveller on Rent
Kasol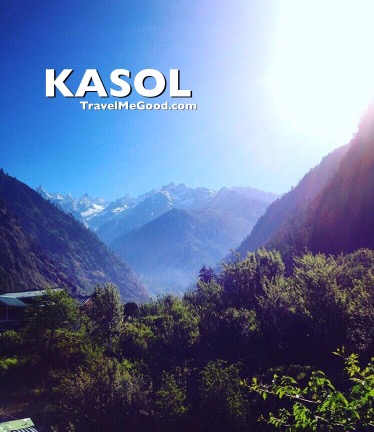 In the beautiful and mystic lands of the Parvati valley, there lays a sheer beautiful place named Kasol. It is known for its scenic landscape and the very beautiful horizons that you can see from here. Kasol is famously known as the little Israel of India. This is reason enough for you to understand the culture, history and the spectacular charisma that the place has in it.
Distance From Delhi: 535 kilometres.
Plan a Trip with: Your trekking enthusiast friends. Kasol is everything a trekker would anticipate from an ideal place.
What else than Sightseeing?: Hike, trek and travel in this mystic land known as a Stoner's Paradise.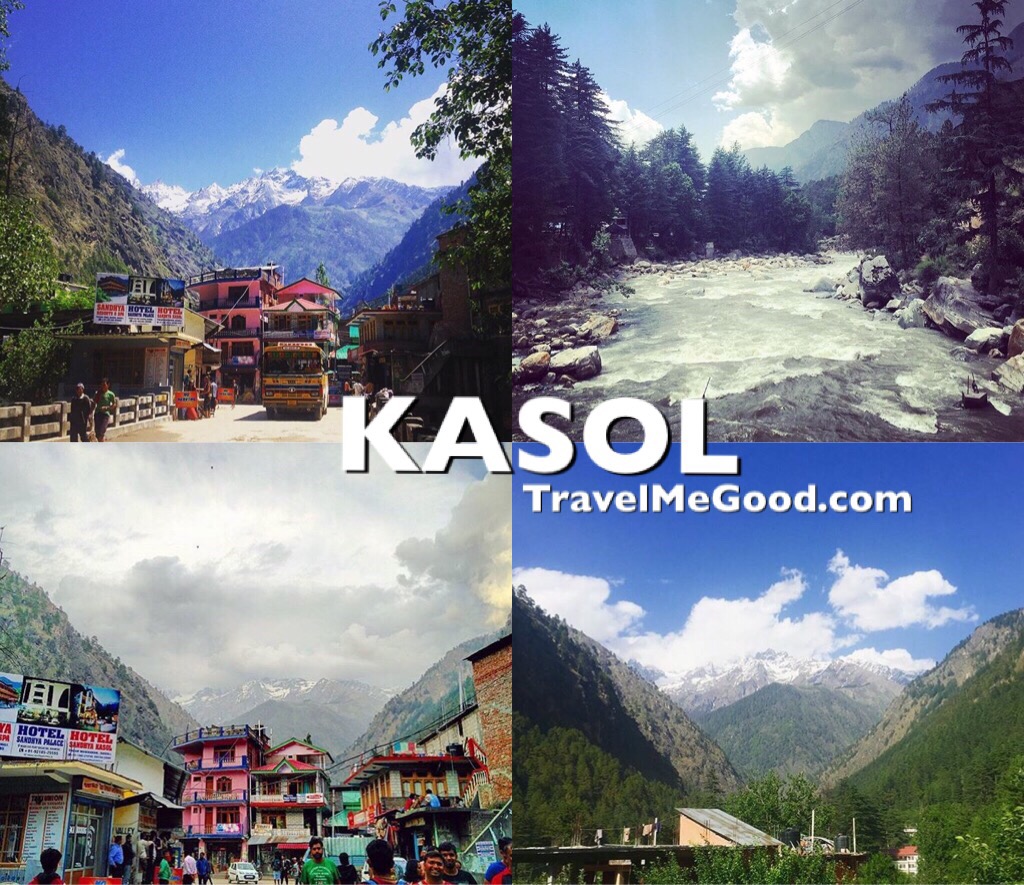 Places You Shouldn't Miss:
Kheer-Ganga.
Varvati Valley
Kasol hills
Tosh
How to Reach?: The nearest airport is the one at Kullu whereas the nearest rail head is the one at Shimla. Both would take extensive time to get you to Kasol.
If

you take the Road:

The road trip to Kasol can be fun because it is at an optimum distance. If you want to travel in the best comforts, we have exactly the kind of MUVs and SUVs you are looking for including everything from Toyota Etios on rent, Hire Maruti Swift Dzire on rent/ Toyota Innova on rent.
Khajjar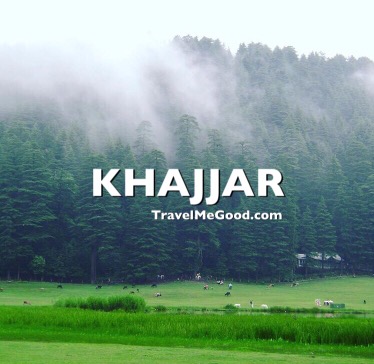 In the district of Chamba there is something more ravishing than the whole of Chamba itself. A beautiful valley named Khajjar lies amidst the mountains. The environment here is always spectacular and the air so soothing, there is nothing better you want once you are here.
Distance from Delhi: 580 kilometres.
Plan a Trip With: Friends or family, whomsoever you feel the most comfortable with.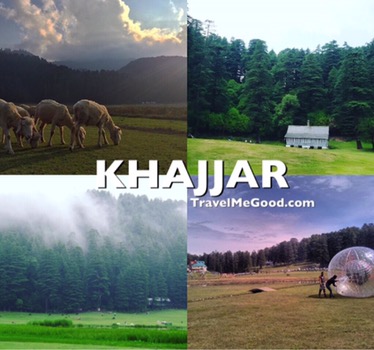 Places You Shouldn't Miss:
Khajjar Lake.
Khajji Nag temple.
The Bakrota Hills.
apple orchards
See the peaks of the mighty Kailash Mountain
How to Reach: The nearest airport to Khajjar is the one at Dharamshala which is roughly 120 kilometres away. The railways can take you as far as Pathankot from where Khajjar is 110 kilometres away.
If You Take the road: If you take the road to Khajjar you may have a very good time in the MUVs we have especially for journeys like these including the Toyota  Innova on Rent as well as Hire a car on rent. We also have luxury buses on rent, 25 Seater Bus on rent, 45 Seater Bus on hire which would be suitable for the journey.